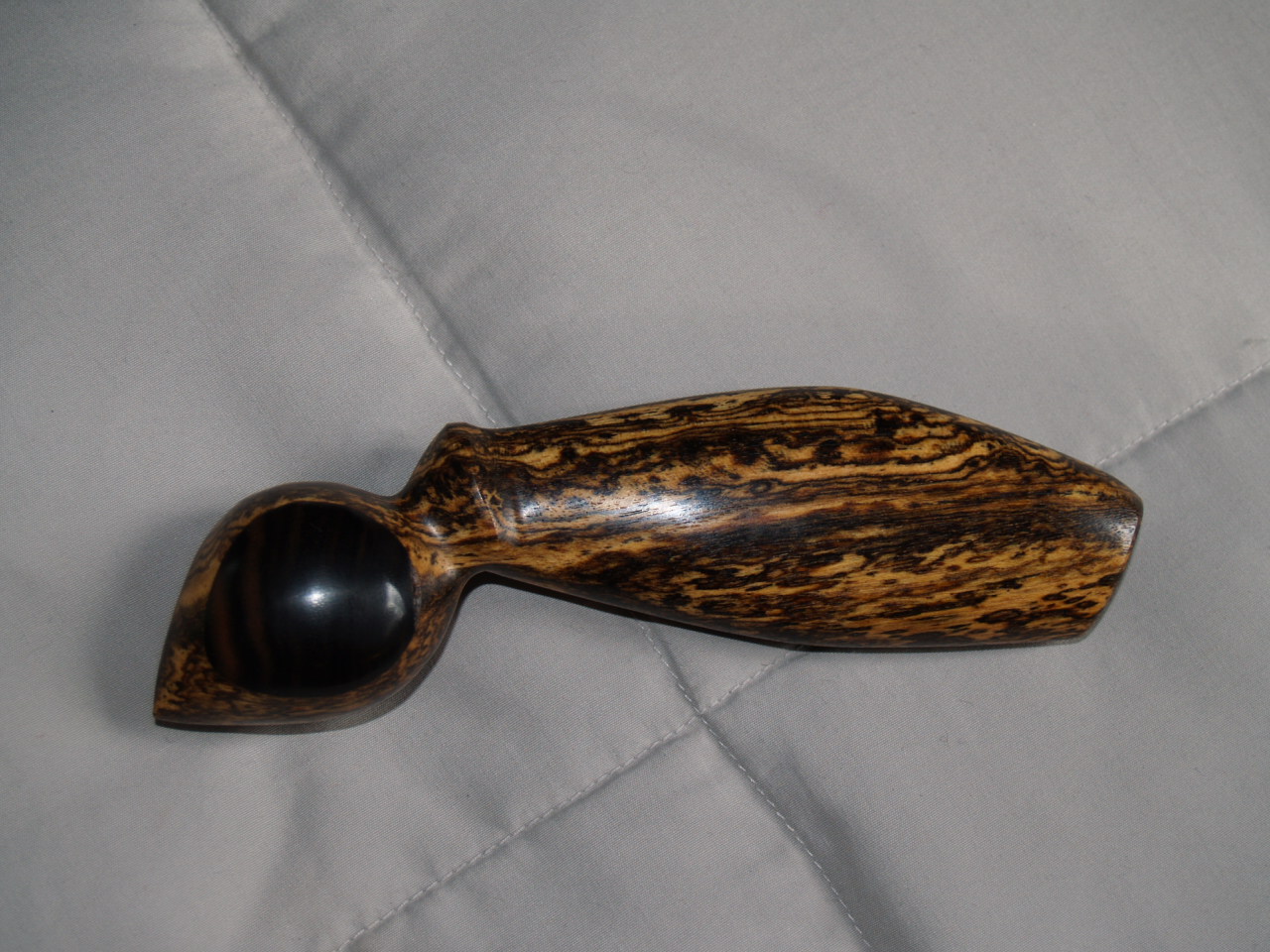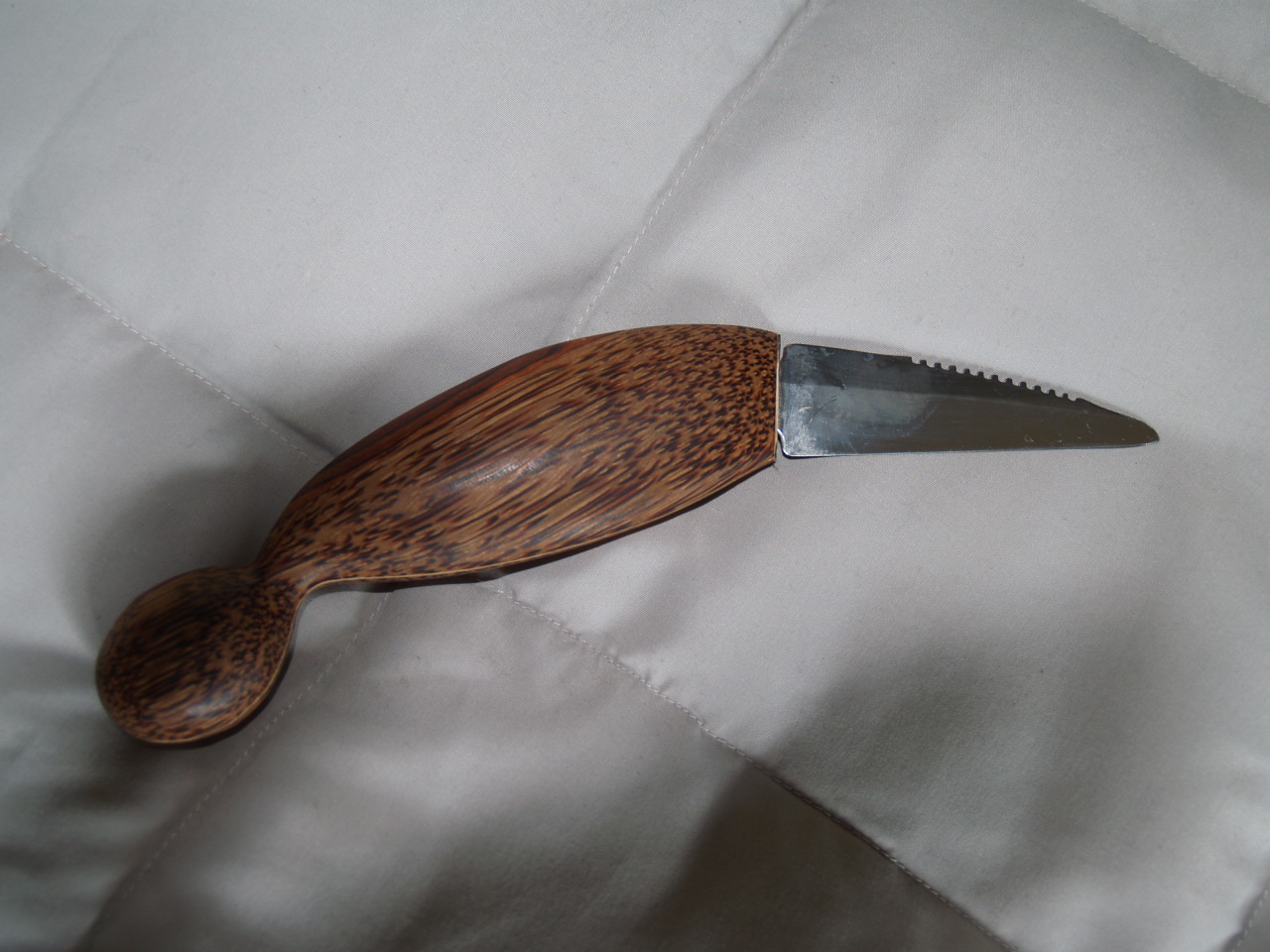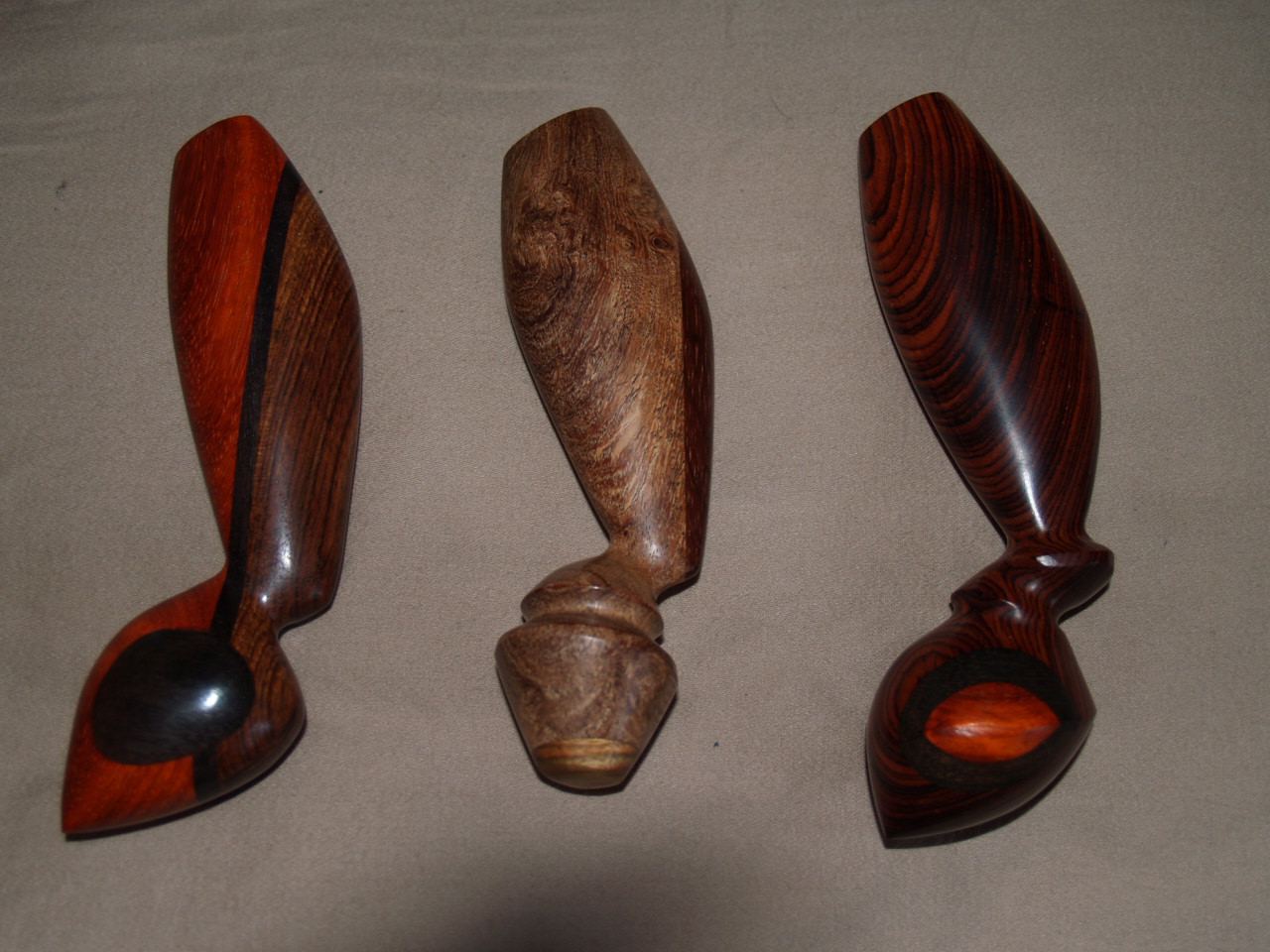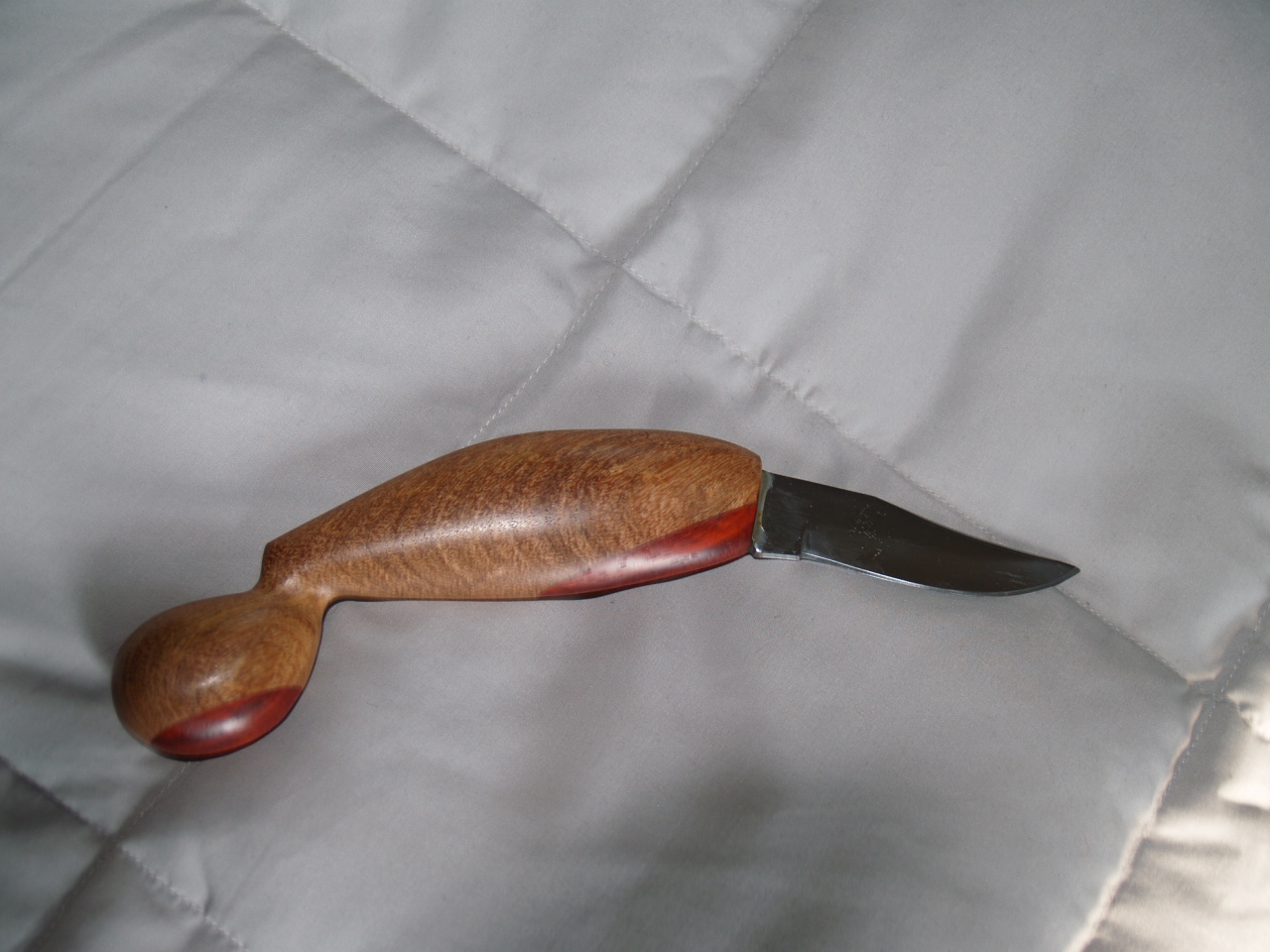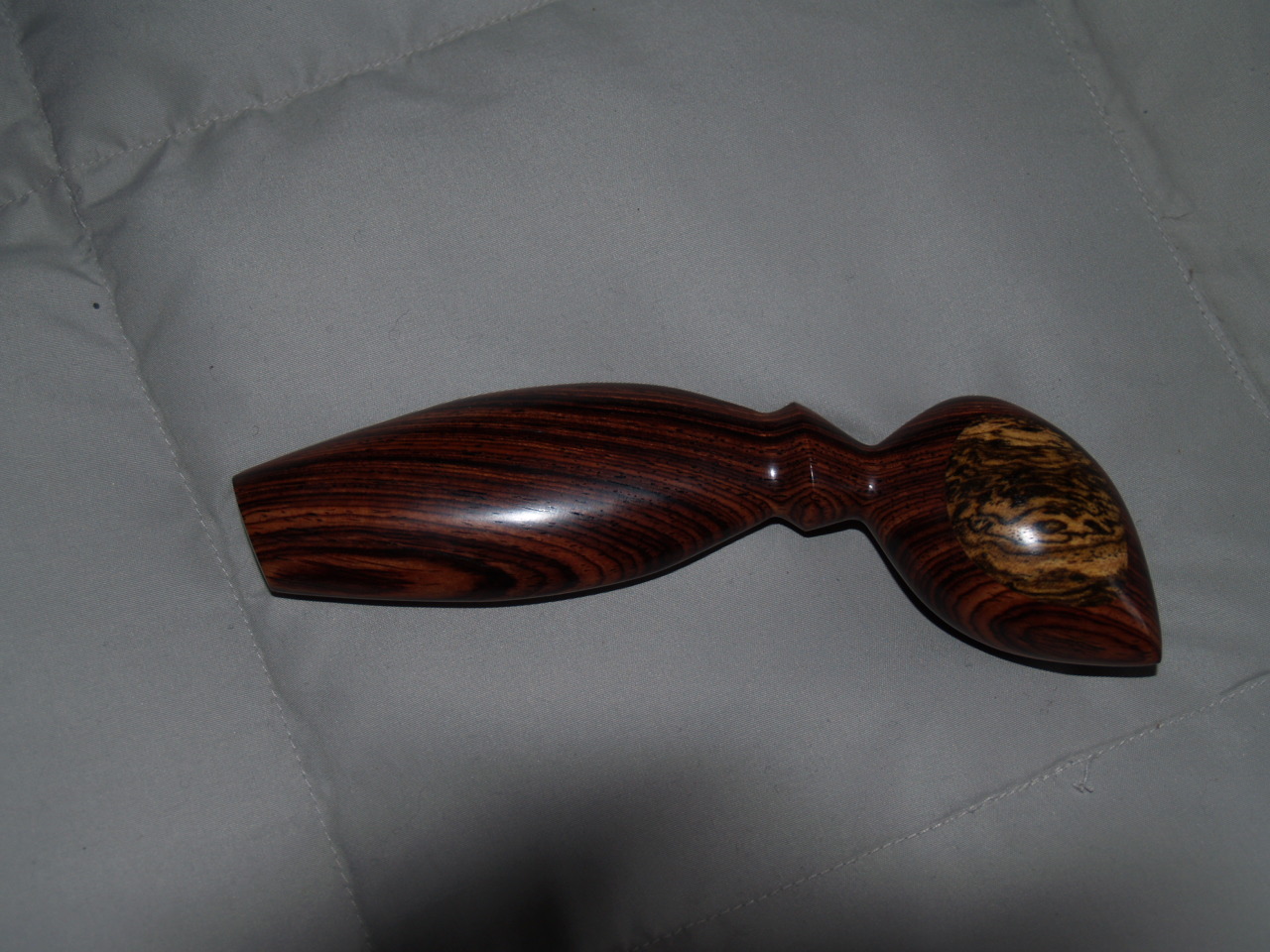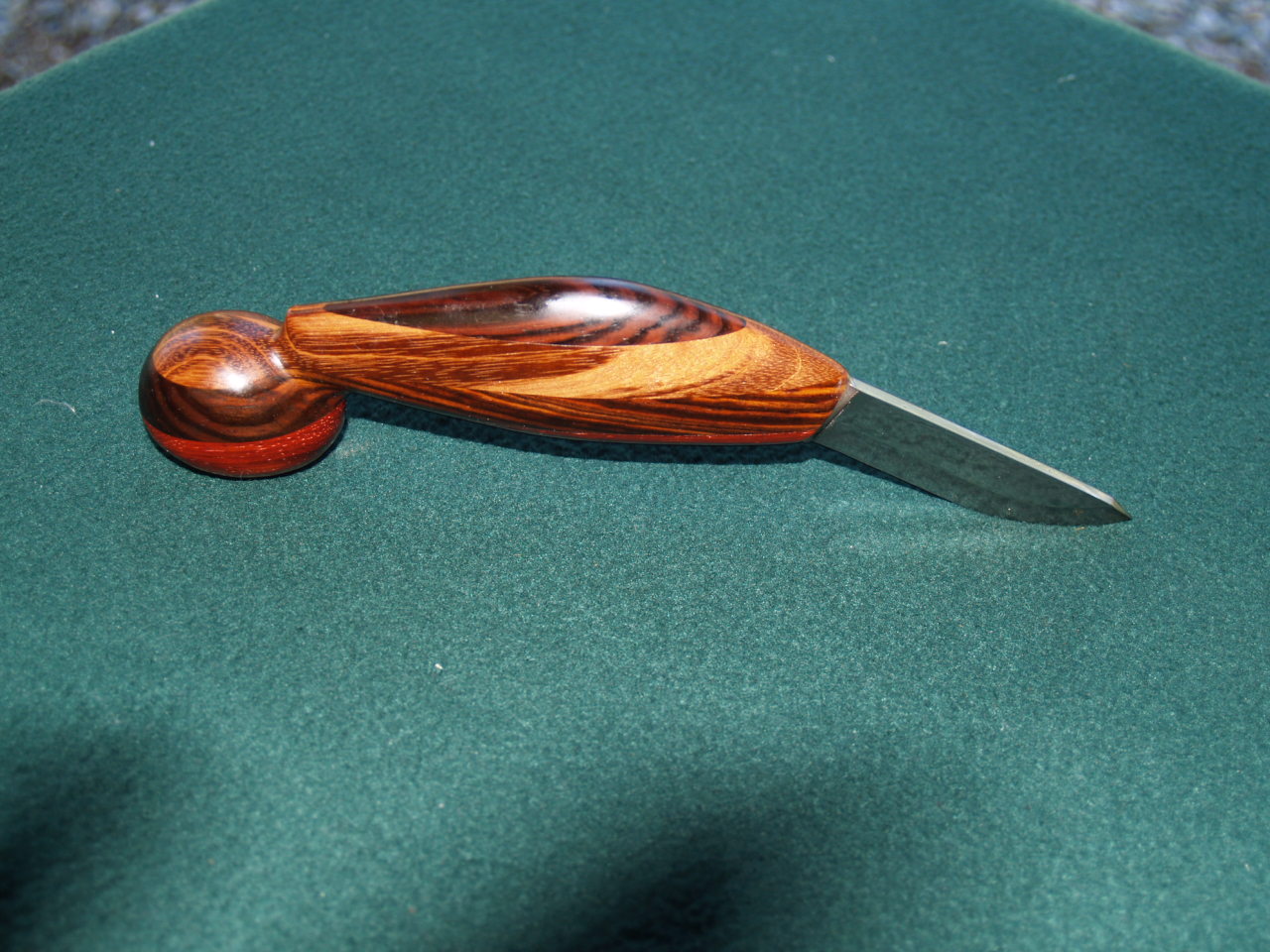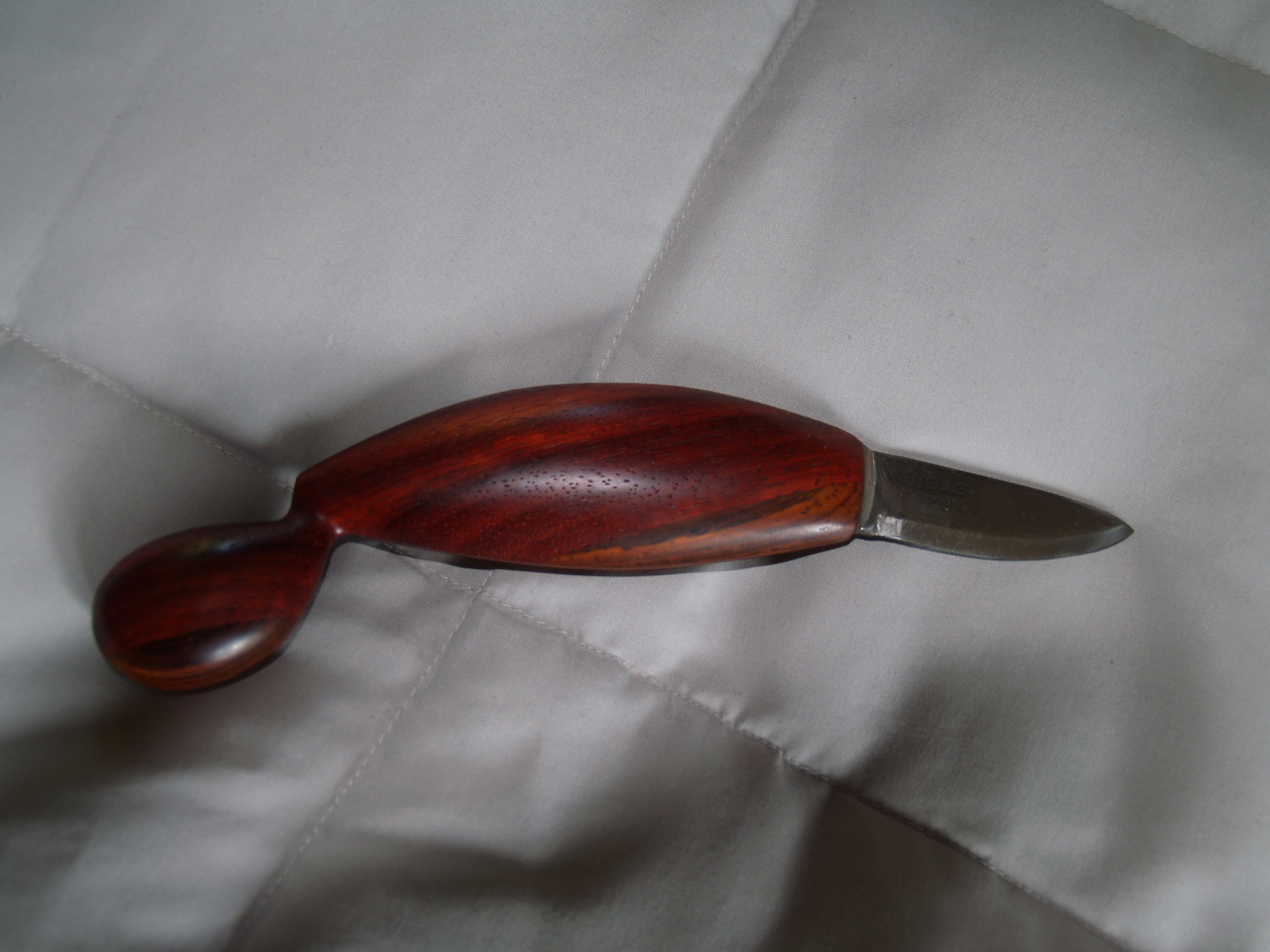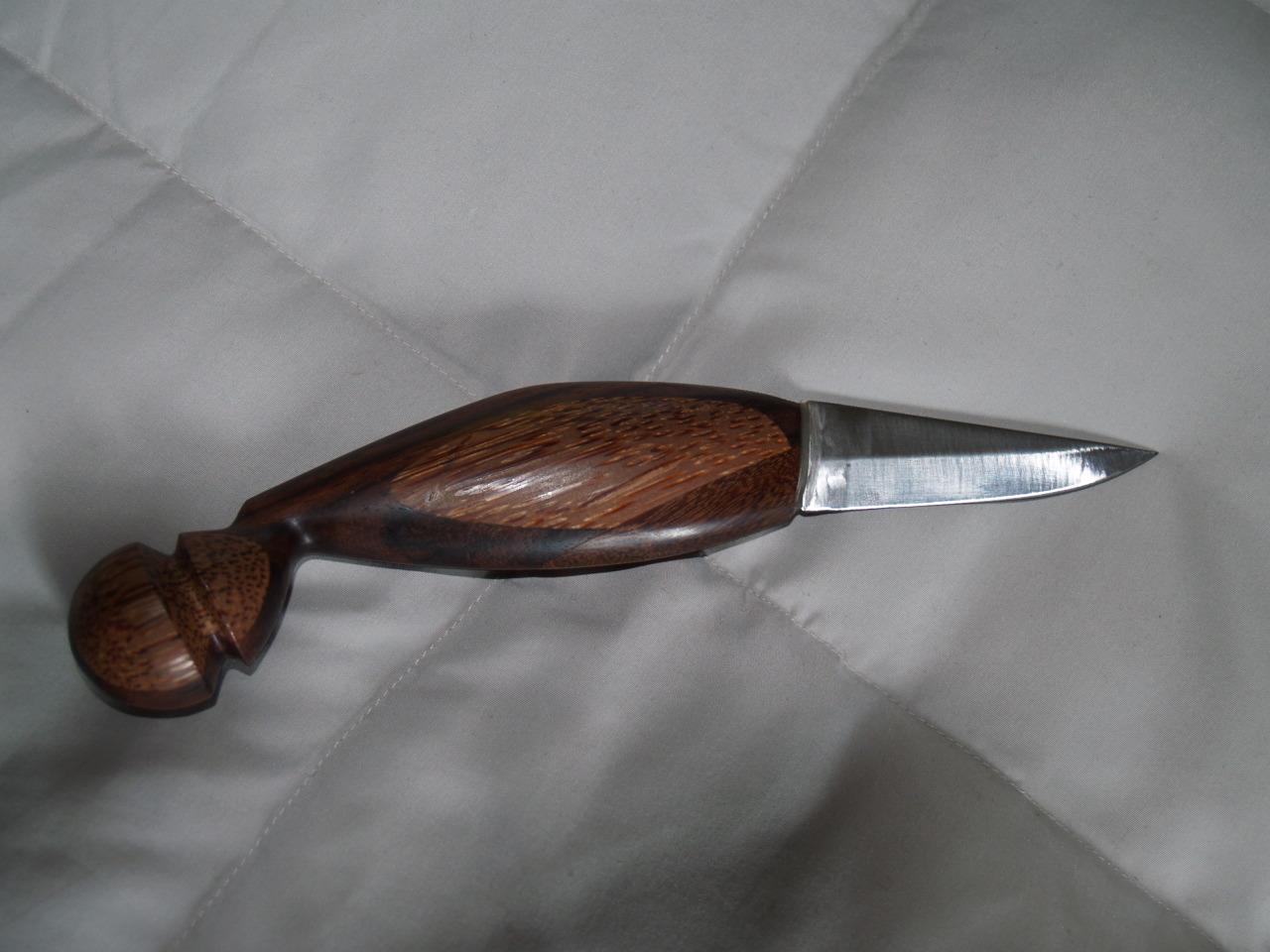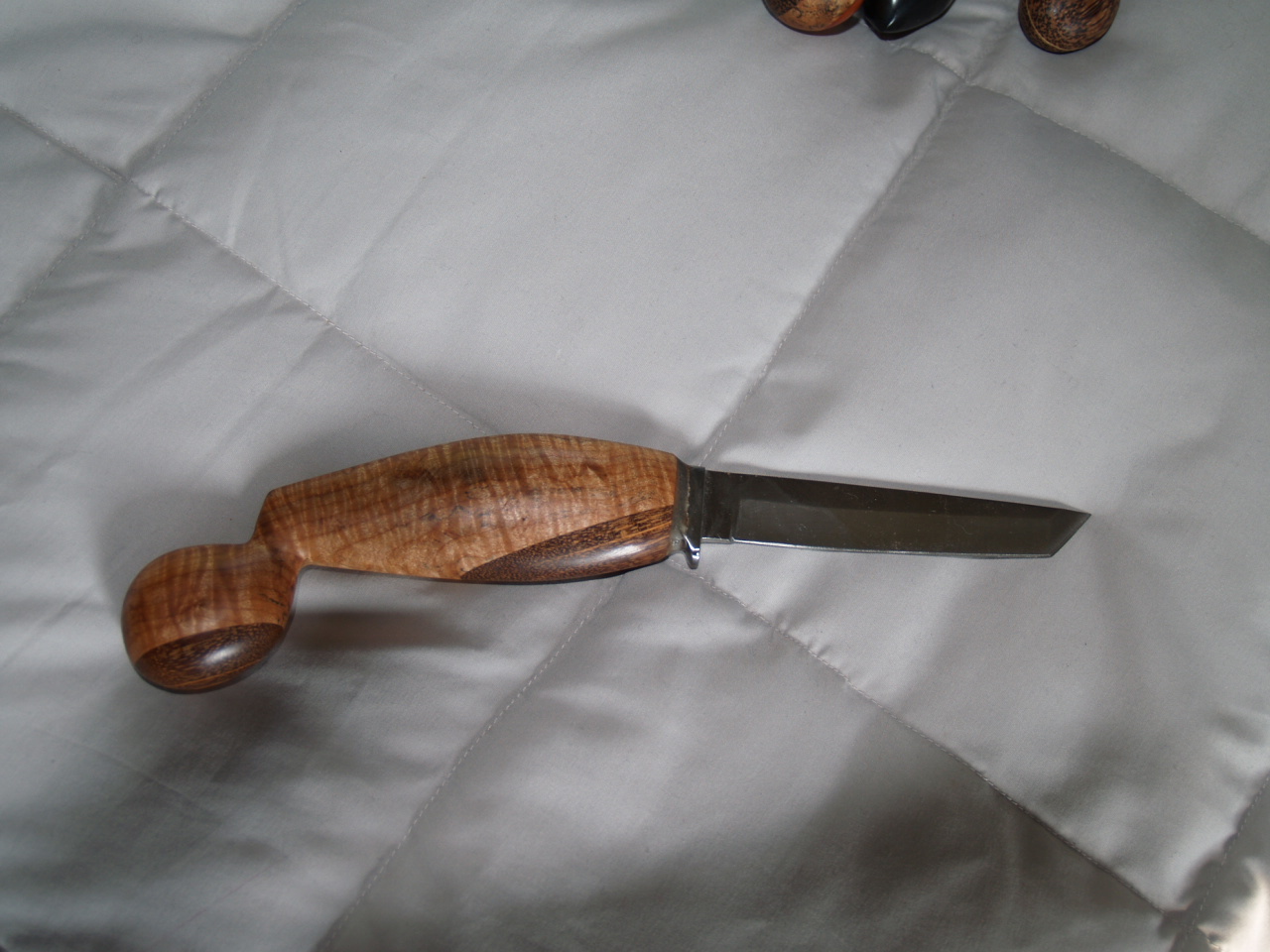 Welcome to ~
TOOTHED WHALE
DESIGNS
home of some very uniquely designed, fixed bladed knives.
These knives are constructed from the finest triple~laminated stainless steel blades available~ they take and HOLD a very sharp edge! Top names such as: Frosts of Maura, Lauri, Brusletto, and Helle;
and, very ergonomically created wooden handles made from exotic woods from all over the world ~ African Padauk, South American Cocobola, Mexican Bocote, Gabon Ebony, East Indian Rosewood, North American Blackline Spalted Curly Maple, Southern Black Palm, figured Mesquite, Cochen Rosewood, Chokte Viga, to name a few of the many... Tell me your favorite woods and together we can create a custom handle and/or knife for you.....
The wood, after careful selection, fitting, and lamination, is carved and shaped to fit the human hand, then sanded all the way up to 2,000 grit, before being hand rubbed with a light coat of food grade walnut oil.
they look like polished marble,
are quite well balanced,
and oh-so-smooth !
I have been making exotic, ergonomic handles for custom artist brushes and custom knives, for years...I know:
how they need to work,
enjoy how they look and feel in the hand,
and more and more, appreciate them for Being the lifelong treasures that they are.
These handles/knives are art pieces in and of themselves...
Collectable and Utilitarian
Have a look at these beauties, some of which are museum grade.
I can be reached by phone at:
1-360--483-6168
or email at:
Collectors continue to be most Welcome
Thanx,
Bud Meltsner ~Land and Seascape Artist/ Teacher, custom Artist Brush~Maker, and custom Knife Creator/Assembler
Note also that there are many handles ready for your favorite blade, ...or ----> be part of the collaboration process and help create your own combination/customization...
Call for spec's and pricing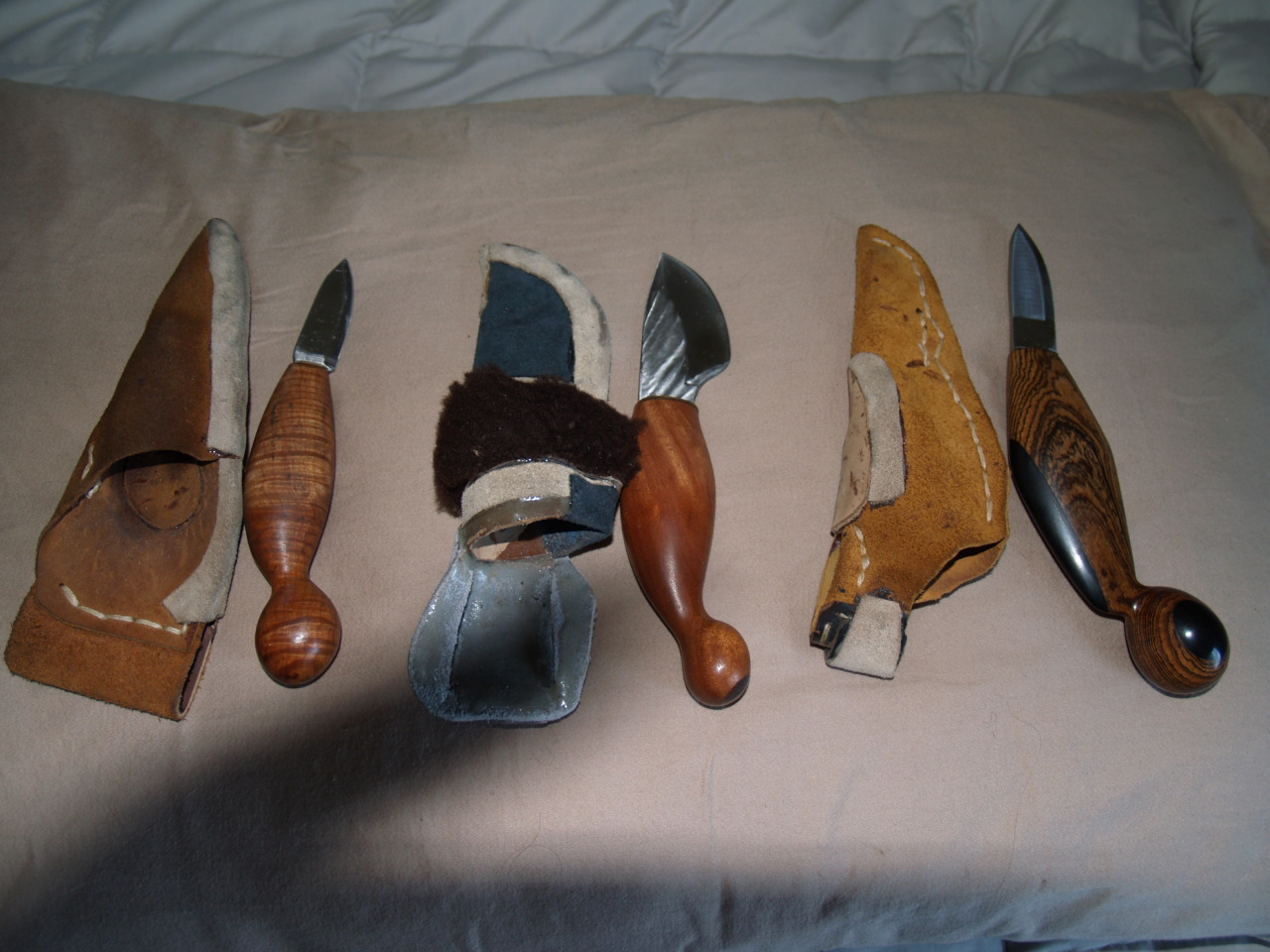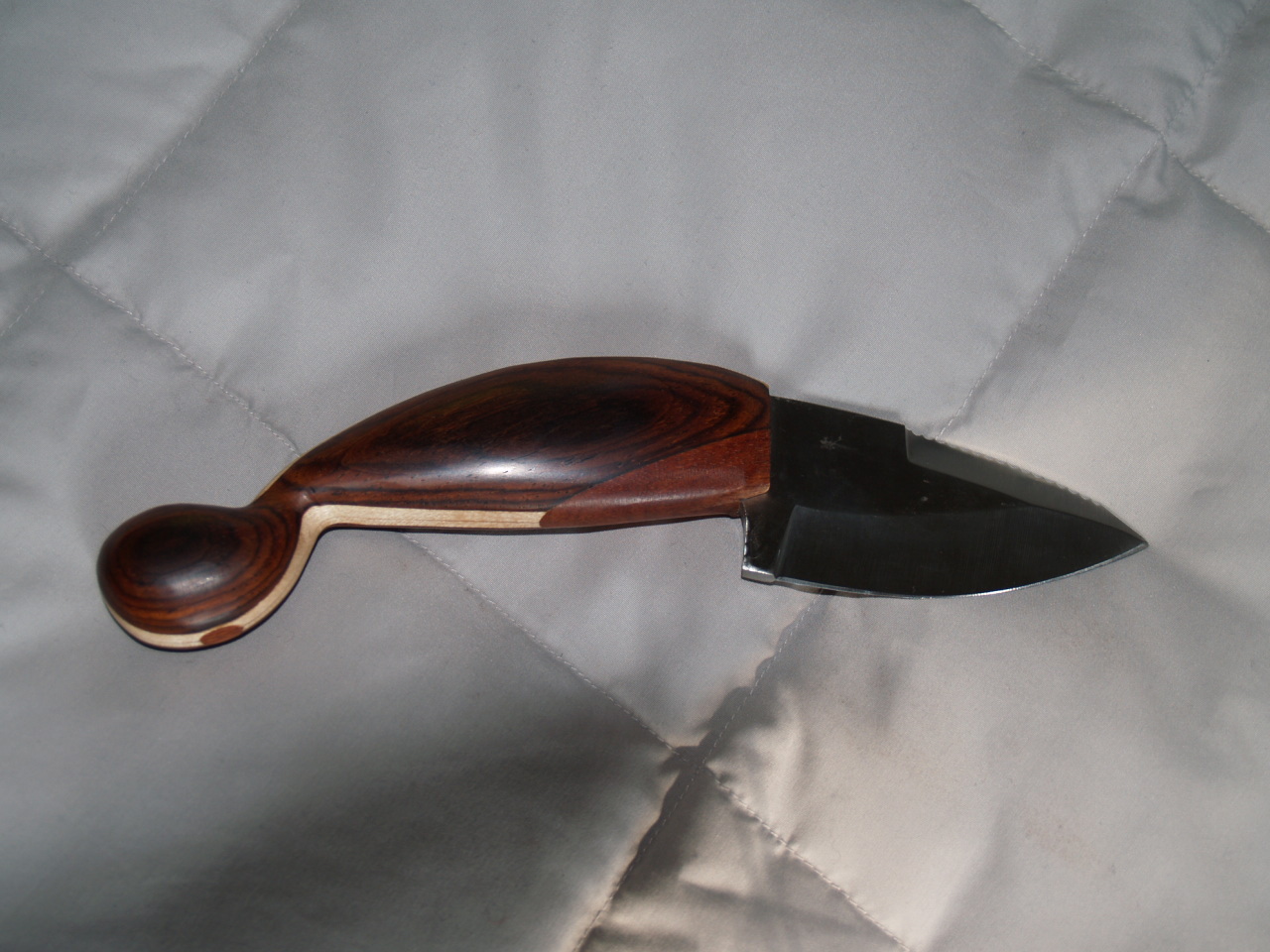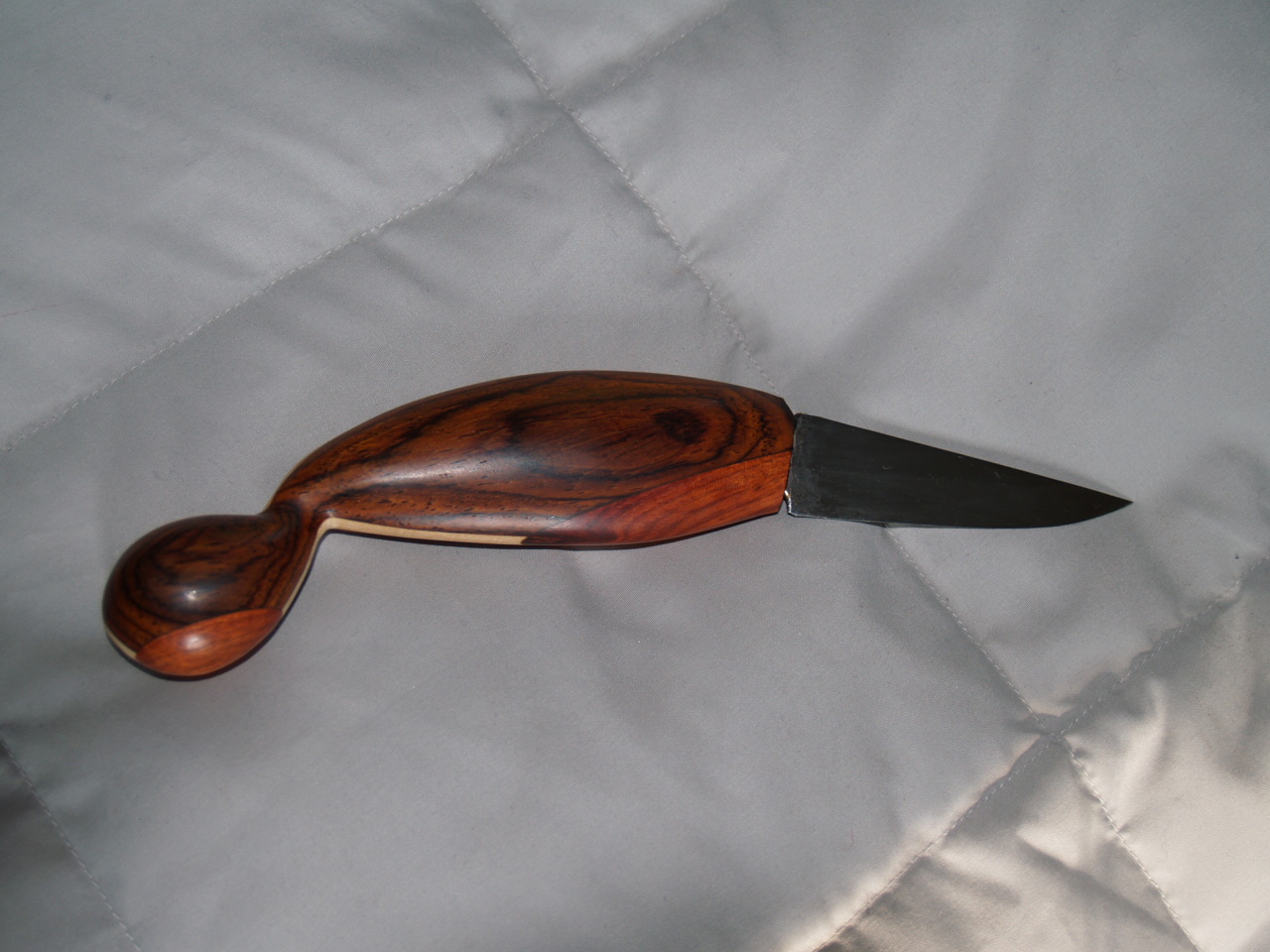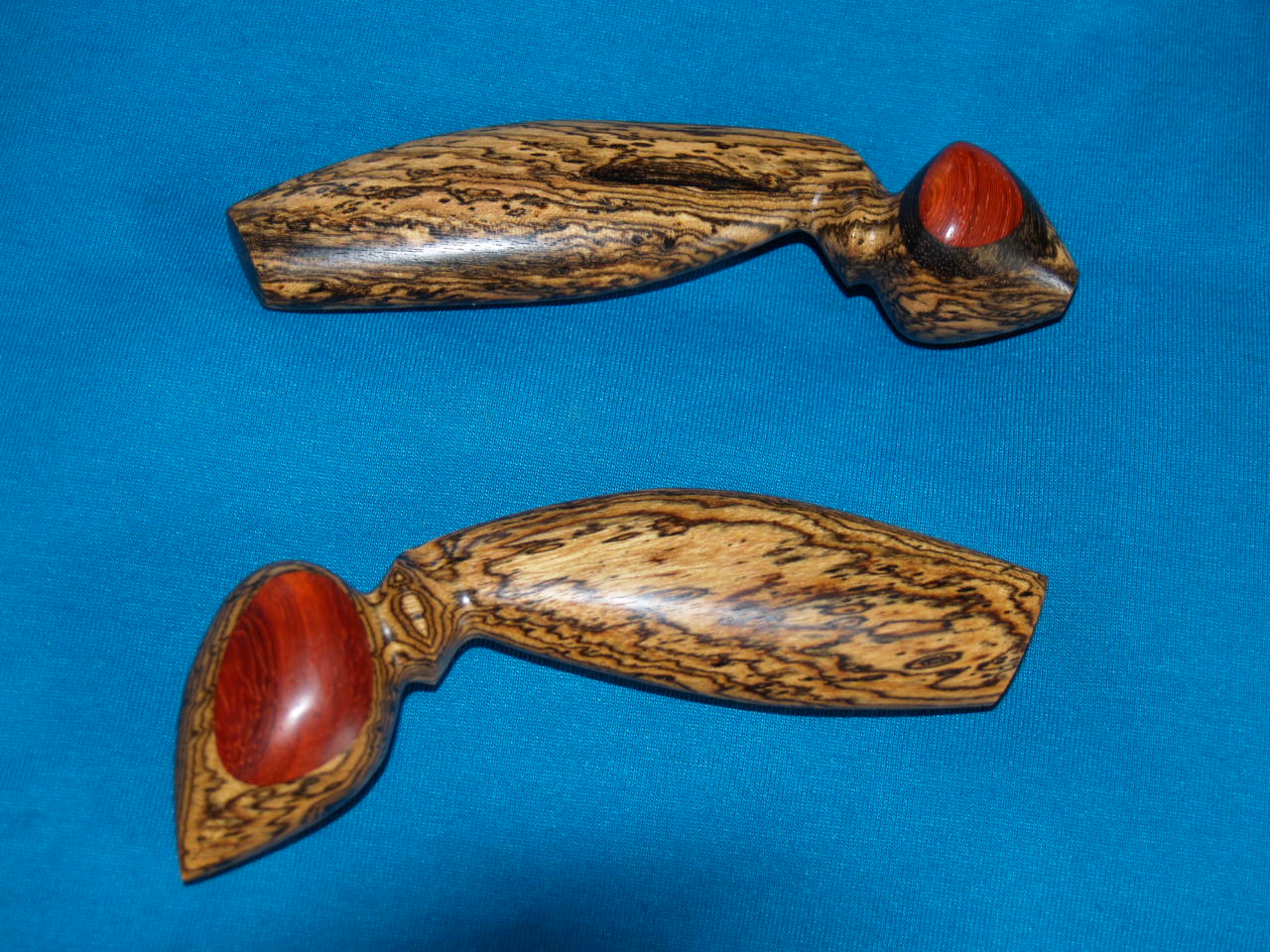 This next one is my personal knife: made from highly figured Bocote with Gabon Ebony accents, and a 3" Norwegian triple laminated Helle blade..